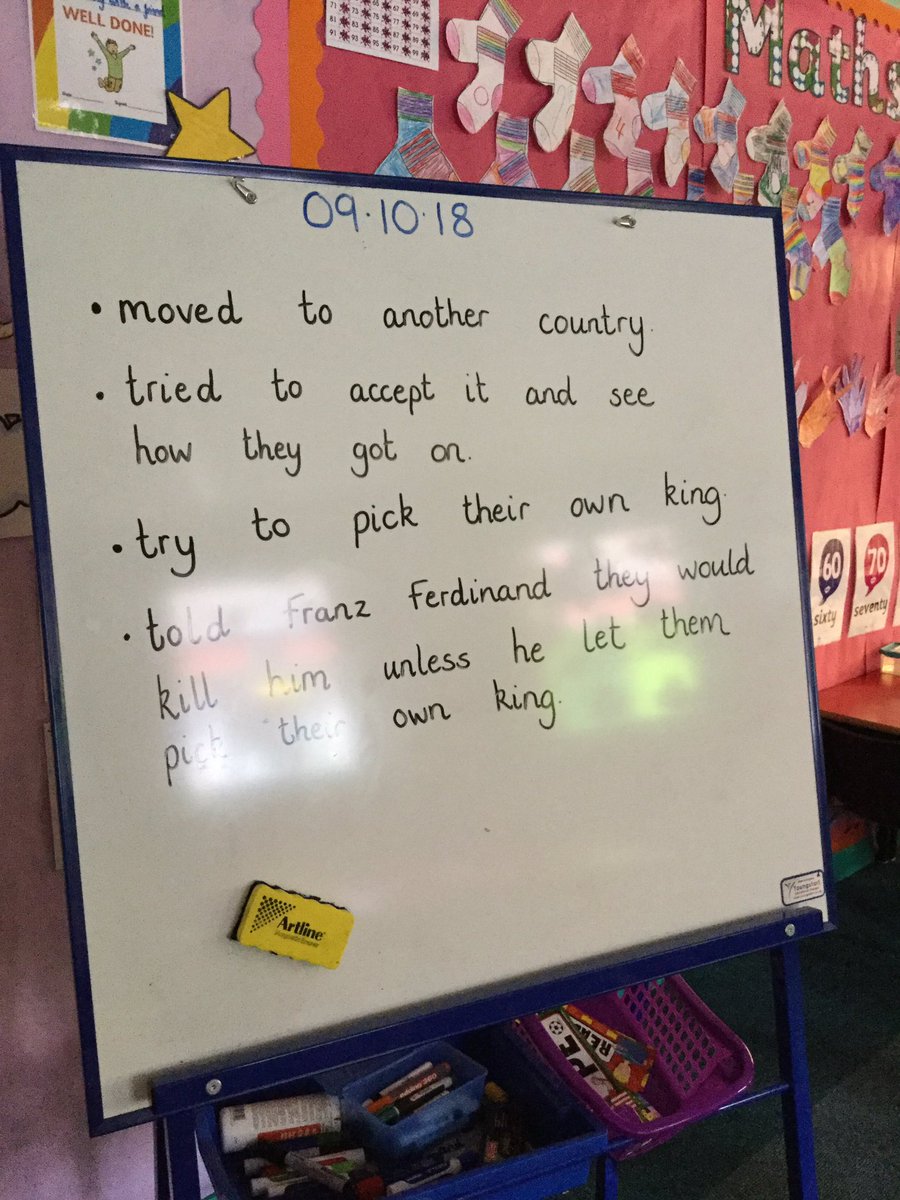 P2 at Forehill School were learning about why WWI started and had a super question from Chloe: "Why didn't they just solve the problem instead of going to war?" That was a fantastic thought and it prompted some interesting conflict resolution ideas from p2.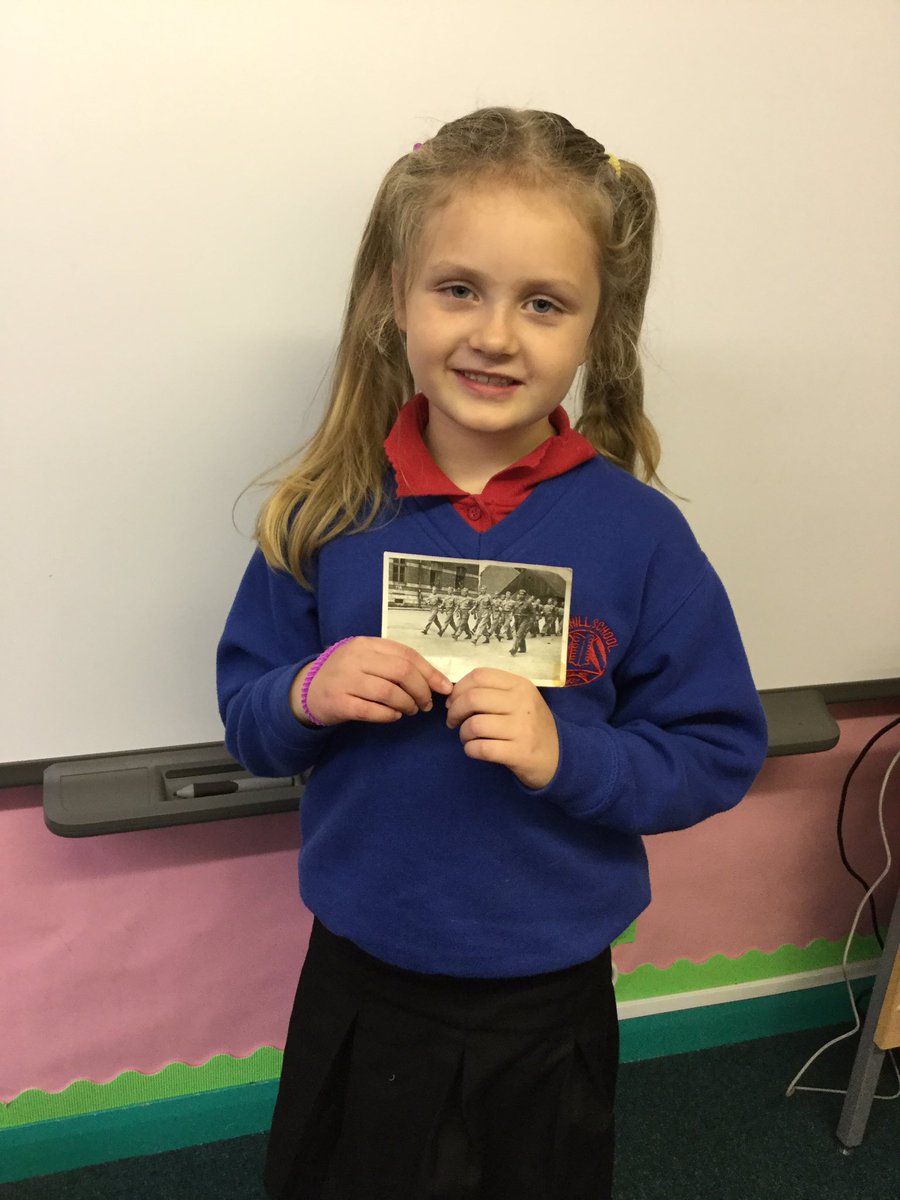 The children have been sharing their own family history. Here's a picture of a Great Grandad who was a soldier.
P7 at Braehead are creating models of WW1 trenches.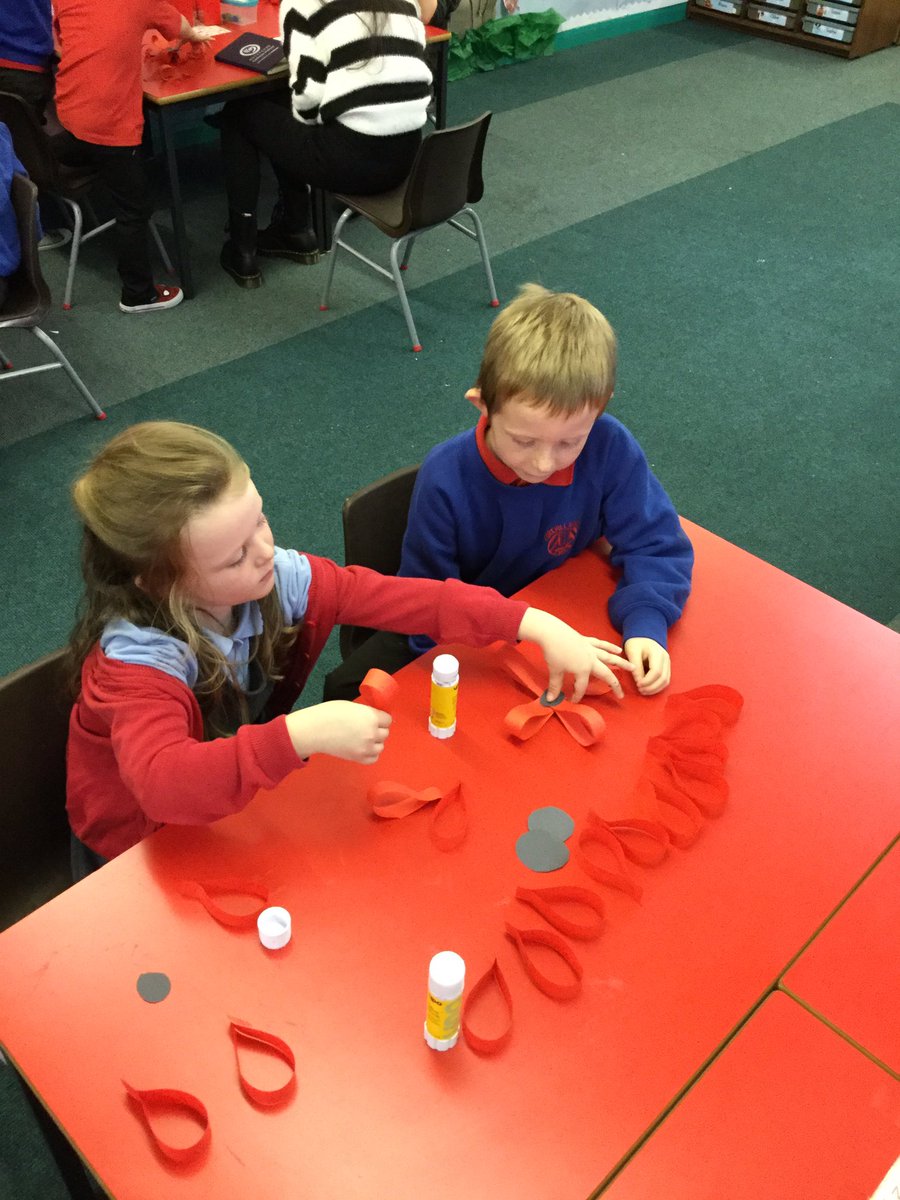 We've been working with our friends to create Poppy Necklaces.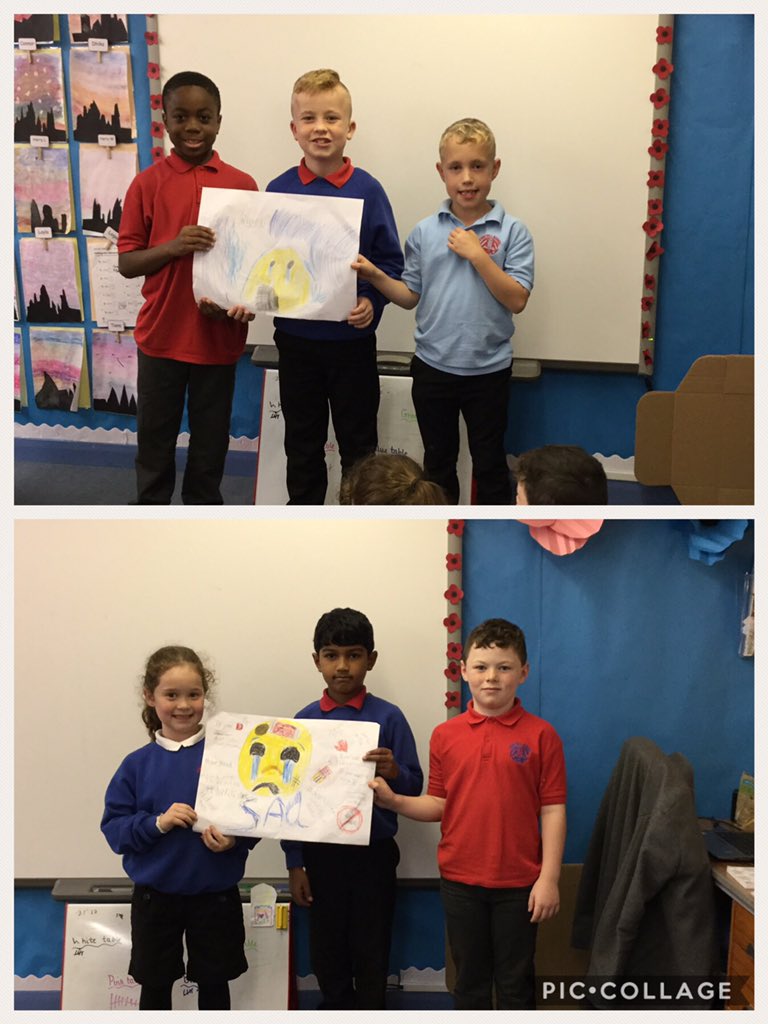 We've been making posters to help us think about how to deal with conflict.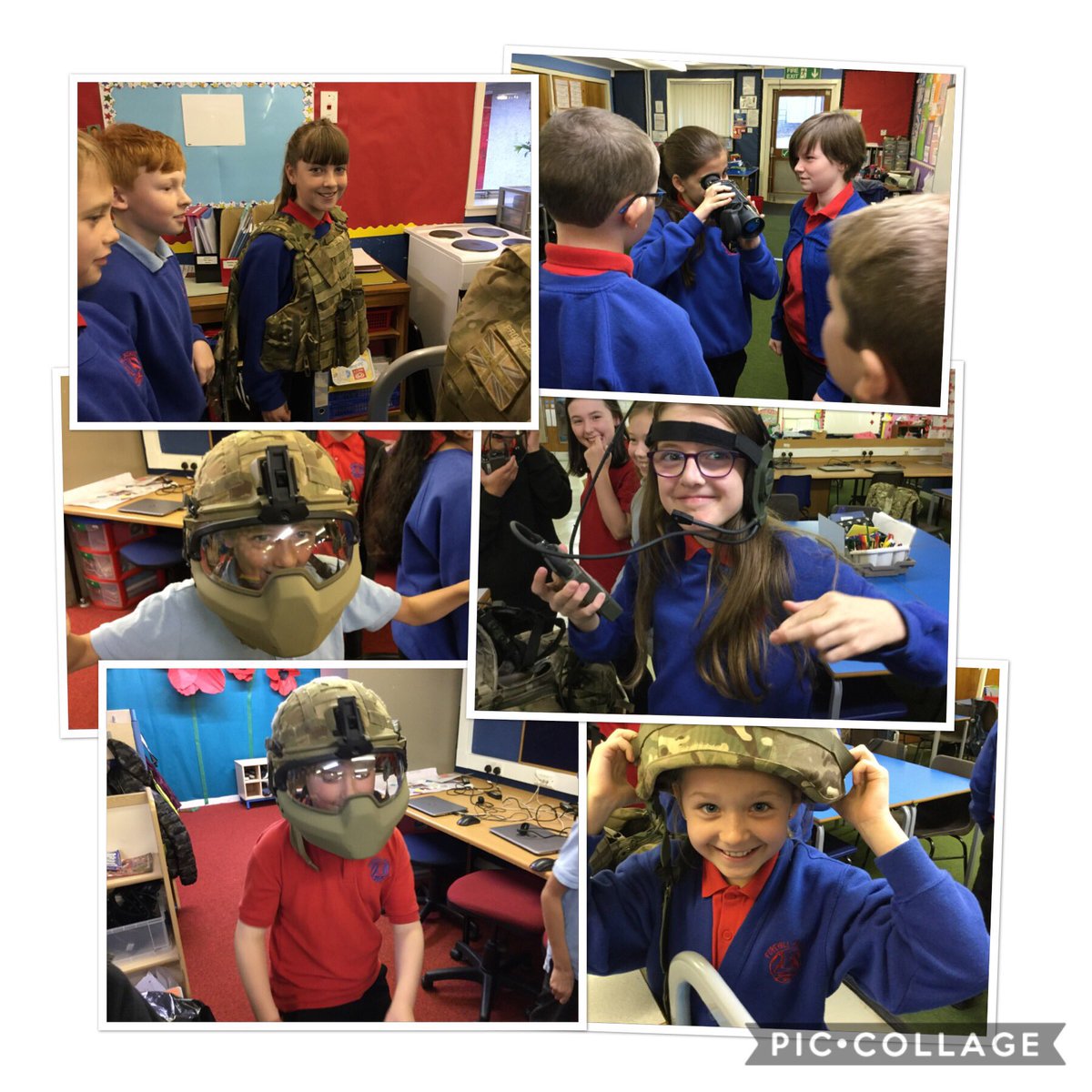 This lucky class had a visit from RSM Campbell who told us about his job in the Armed Forces. He brought lots of his equipment to let us see. We enjoyed hearing about how the army helps us.
All the schools have been creating their own art installations. Here's a sneak peak at Danestone's. Wow! We can't wait to see the finished result.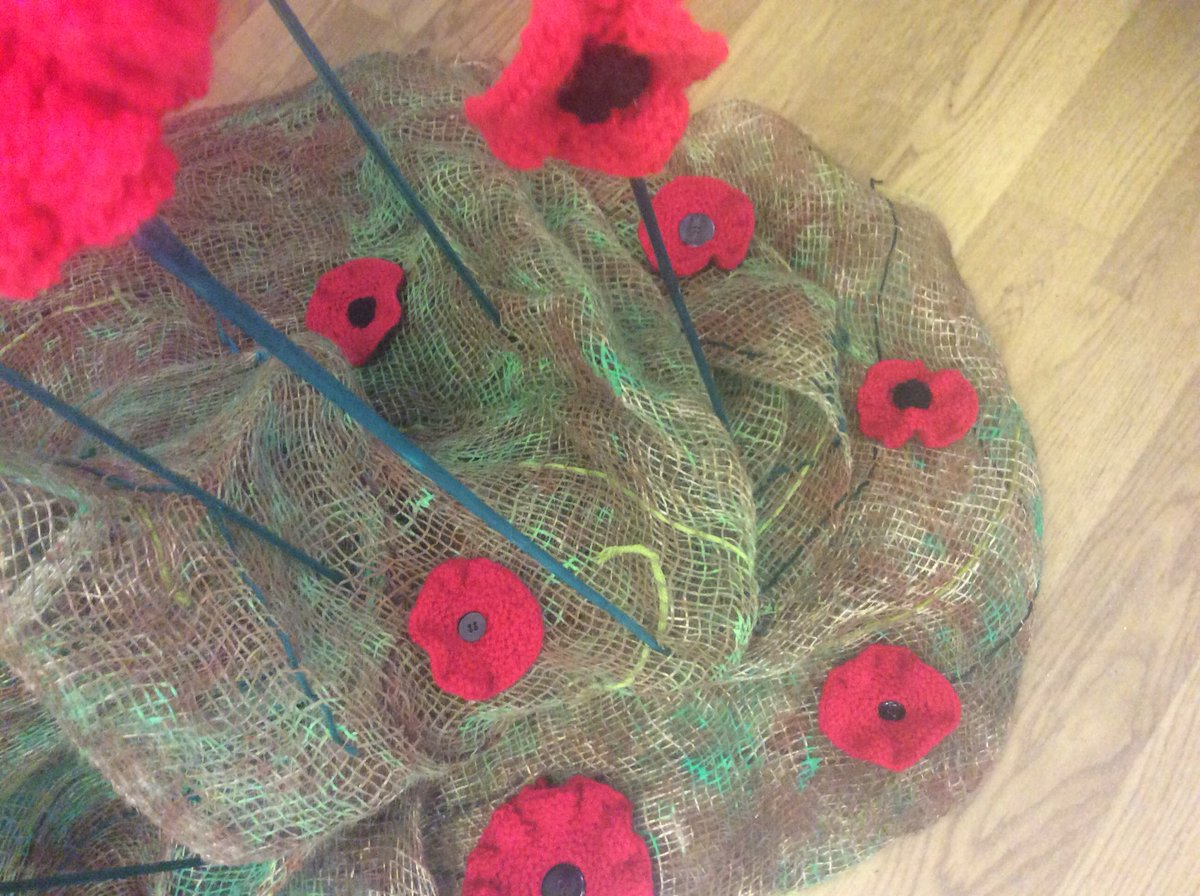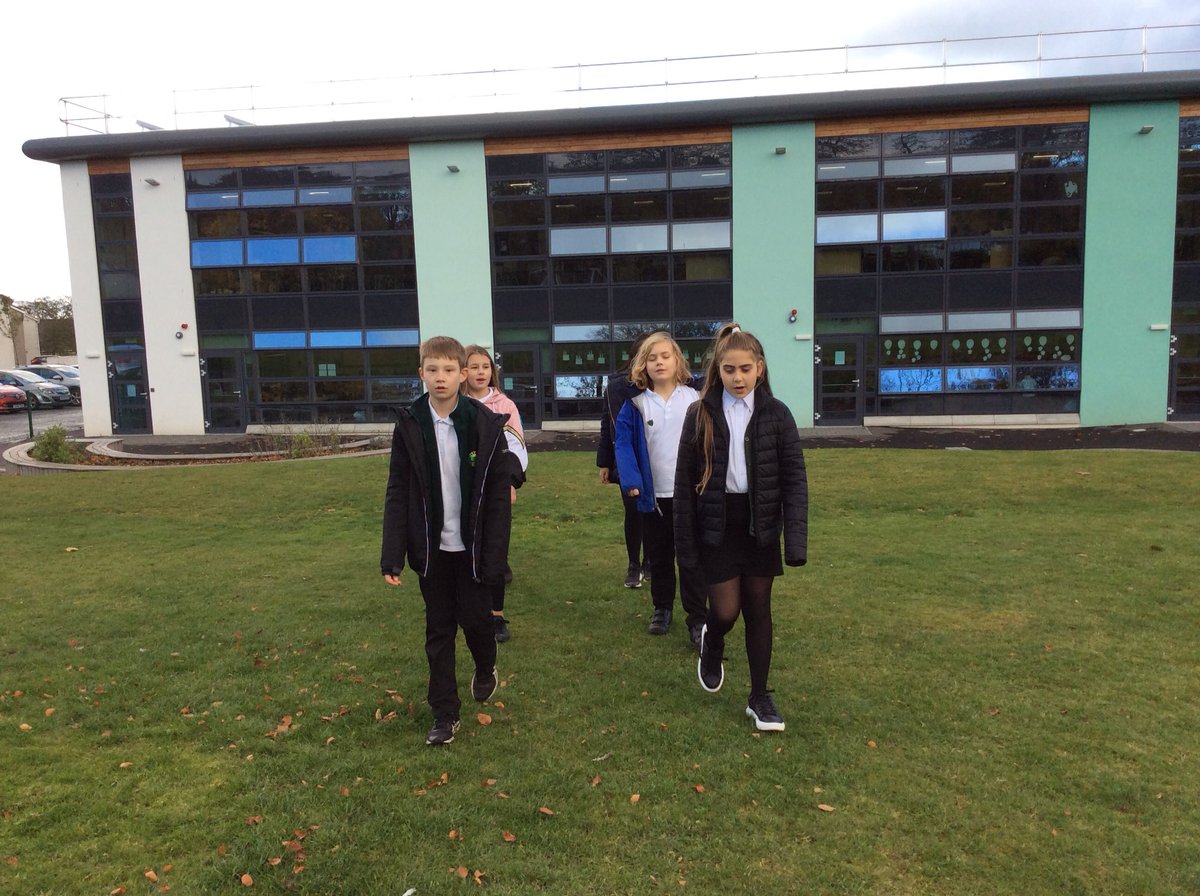 Greenbrae have been practising their marching. Check out twitter for some videos! It was tricky!
Some wonderful Gordon Highlander Caps were made by P5/6 in Braehead.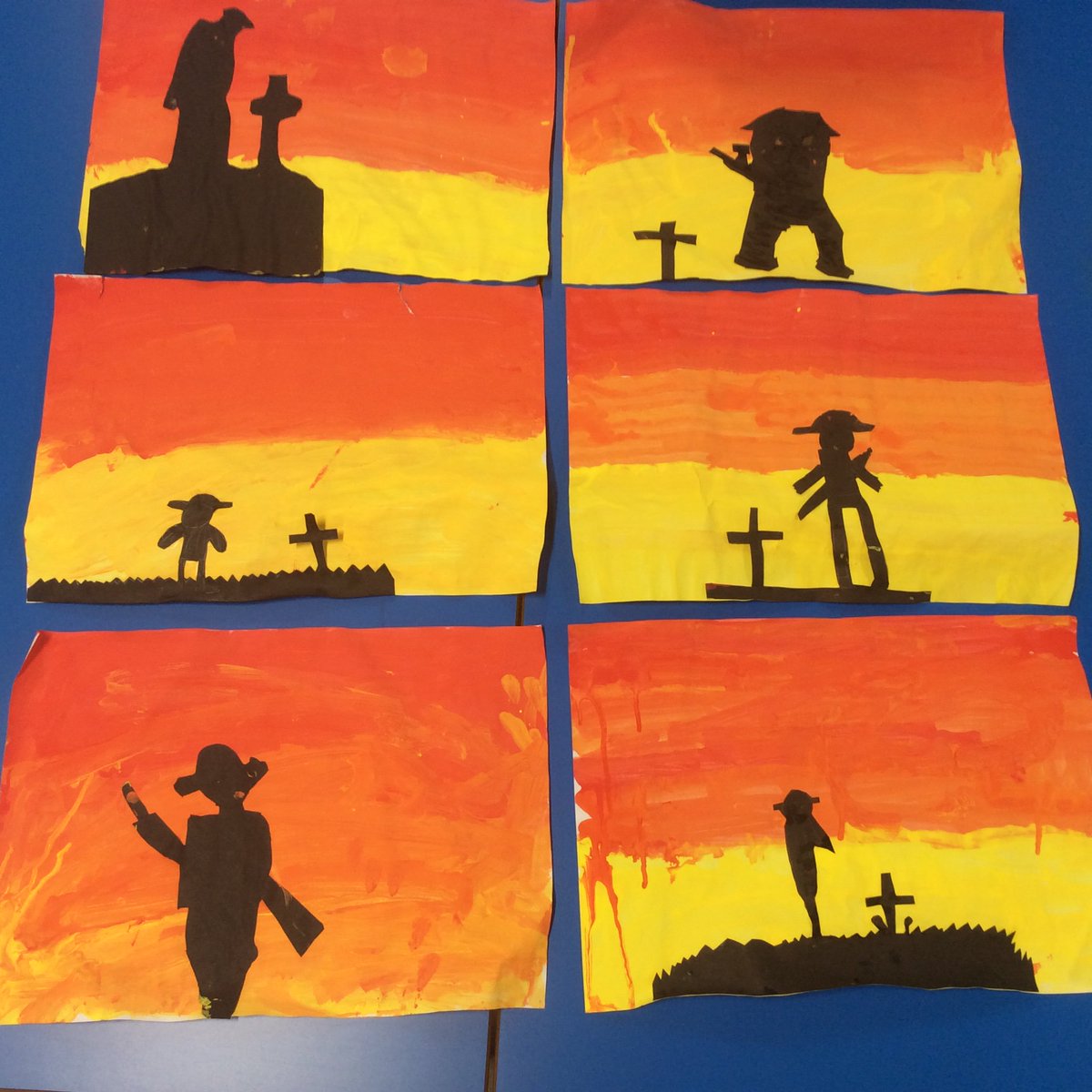 Fabulous artwork by Greenbrae P3/4
P2/3 Poppies!
P2 poppies with wonderful weaving in the centre.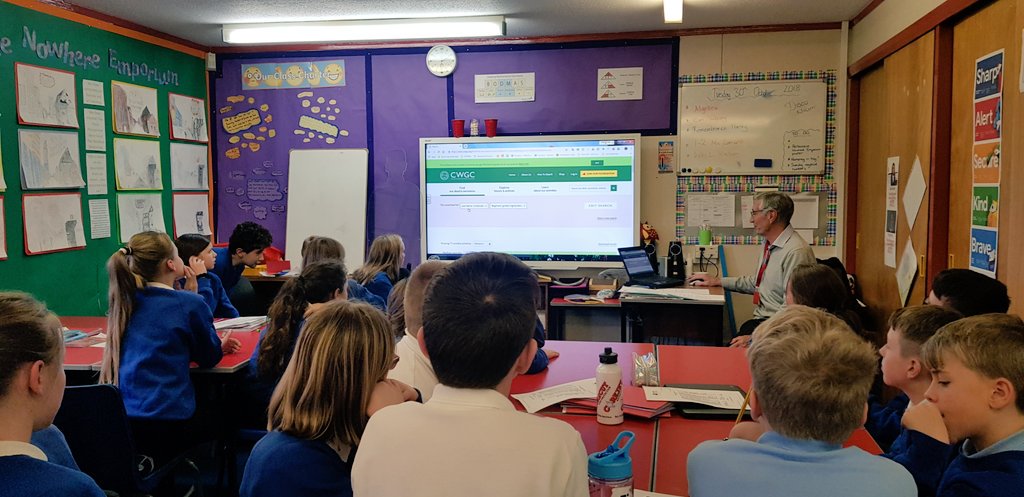 More researching with Mr Sandy Riddell, the St Machar Cathedral Archivist. We are so grateful to him for giving his time.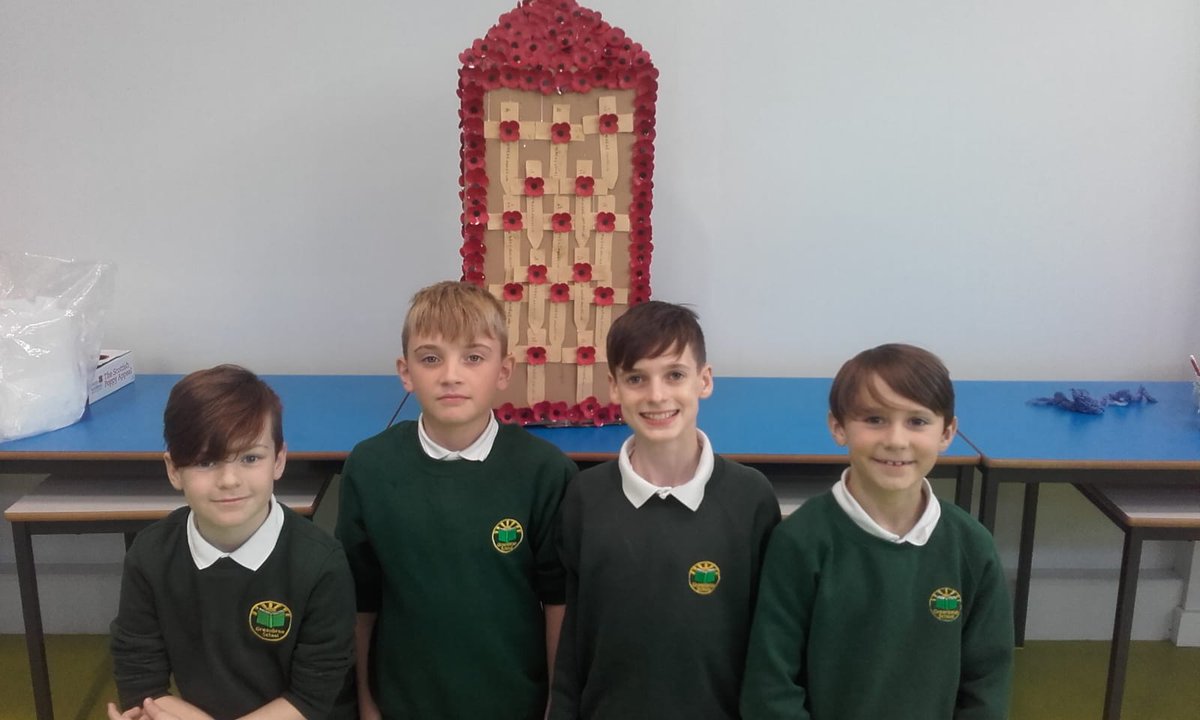 We will Remember.